Do you think you have what it takes to transform the financing landscape for SMEs in Egypt?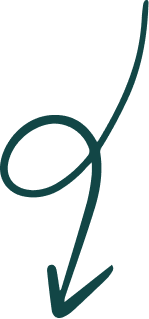 Flend is currently hiring the below positions:
Senior Full Stack Developer
Are you an experienced Nest.js developer with a passion for full-stack development? We are looking for a skilled developer to join our team at our innovative fintech company that specializes in SME financing solutions.
Responsibilities:
Develop and maintain web applications using Nest.js and React.
Collaborate with designers, developers, and other stakeholders to create robust and scalable applications.
Design and develop APIs using Nest.js and other server-side technologies.
Write high-quality, maintainable, and scalable code.
Analyze user requirements and design software solutions to meet those requirements.
Requirements:
Strong experience in Nest.js and React.
Experience with server-side technologies such as Node.js, Express, or similar.
Familiarity with SQL and NoSQL databases such as PostgreSQL, MySQL, MongoDB, or similar.
Experience building Loan Management Systems (LMS) and/or Enterprise Resource Planning (ERP) applications.
Analytical and problem-solving skills.
Excellent communication and teamwork abilities.
Bachelor's or master's degree in Computer Science or related field.
We value candidates who have experience in fintech and have worked on developing LMS or ERP applications. As a member of our team, you will have the opportunity to work on innovative projects that aim to disrupt the SME financial services industry.
If you are a team player and are passionate about delivering high-quality code, apply now by sending us your CV on careers@flend.io, we offer competitive salaries, great benefits, and a dynamic work environment that fosters growth and creativity!
Apply by sending an email to careers@flend.io with the title Job Application: Senior Full Stack Developer

Fair, Fast and Flexible Financing Solutions